This homemade Gingerbread Spice Mix saves you time during Christmas baking and also makes a great homemade gift idea.
My discovery this Christmas baking season has been Gingerbread Spice Mix. Ever since making the Gingerbread Oreo Cookie Balls, I have a stash of the spice mix in my cupboard.
I realized that it is so much easier to have a ready-made mix than having to gather ground cinnamon, ginger, cloves and whichever other spices are needed for any specific Christmas-y baked treat.
I Made My Own Spice Mix with What Was On Hand
Gingerbread spice mix is a pretty flexible combination. I looked up a variety of recipes and usually the ones called "German Lebkuchen Spice" were most appealing to me (probably because of the spice variety they use).
In the end, I made my own creation based on the spices I had at hand. All of them were already ground, except for the star anise, which I ground with my coffee/spice mill.
Feel free to adapt the spice to what you have on hand and according to your preferences. Cinnamon, ginger and cloves are kind of like a 'gingerbread standard', but the remaining ingredients could be adjusted as needed.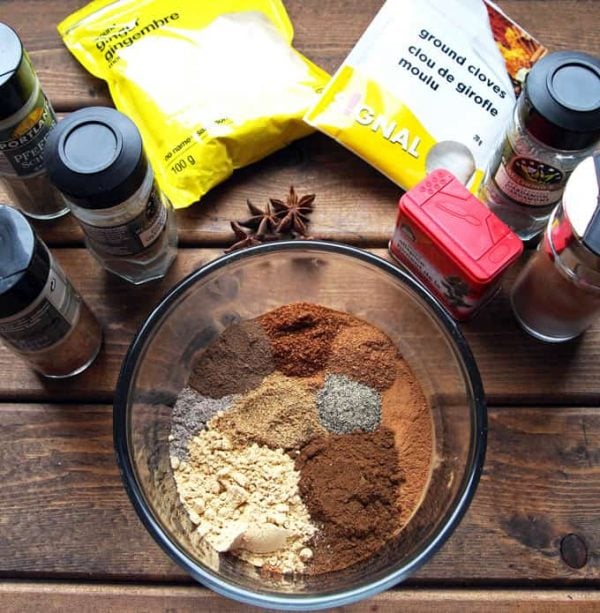 Double the Portion If You Wish, Gift It For Christmas
Now, I use this mix for all my seasonal baking with a gingerbread flair. Instead of using the spices in the recipe, I just add up the total spice amount and replace it with my own mix.
In the pictures you see a double batch of the recipe I posted below. I made this big batch to give to my mom and sister for Christmas. I filled it in this cute little glass spice jar and printed a label to put on. It's a nice way to give something simple to them, and also something they can use multiple times. After all, I am a baker, so I mean, what do they expect to get from me, power tools?
Christmas is almost here. But I still have a couple gingerbread-flavored recipes for you in the coming days. Both will use this Gingerbread Spice Mix.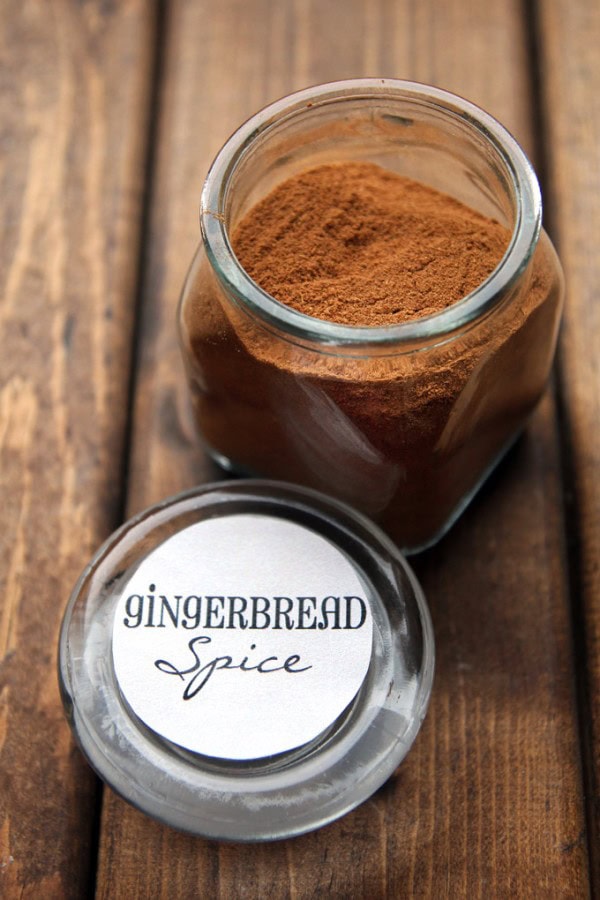 How are you doing with all your Christmas gifts? I finished the last of it today and it's just waiting to be wrapped. Are you looking for some last-minute ideas? Did you see my list of other homemade food gift ideas?
Homemade Gingerbread Spice Mix
This homemade Gingerbread Spice Mix saves you time during Christmas baking and also makes a great homemade gift idea.
Ingredients
2

tablespoons

cinnamon

2

teaspoons

ginger

2

teaspoons

cloves

1/2

teaspoon

allspice

1/2

teaspoon

cardamom

1/2

teaspoon

coriander

1/2

teaspoon

star anise

1/4

teaspoon

nutmeg

1/4

teaspoon

finely ground black pepper
Instructions
Whisk all spiced together until evenly combined. Store in a small airtight container. I use these

glass spice jars

.
 This post contains affiliate links.
Other Recipes You Might Enjoy
Check out these similar recipes!